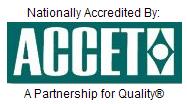 Celebrating, SSL is now re-accredited for next 5 Years
SSL is now re-accredited for 5 years with 8 strengths!
Quality education does not come easy, and it has been always difficult challenge to us, but it's rewarding.

For those of organization that never lose focus of this challenge, thank you for being a good example in quality education.

Take a look our 8 strengths from ACCET team report.

Thank you everyone, teachers, students and administrative staff.

Let's keep up with our awesomeness for next 5 years!

Also thank you ACCET for guiding and supporting us to maintain quality education of SSL.
I. MISSION
Strength 1
The mission statement is well-understood by the faculty, students, and administrative staff at SSL. The institution's success in meeting its mission is quite high. Their completion rate for 2015 was 98.39%, the level-up rate was 92.95%, and the percentage of students going on to American colleges and universities was 51% (24 out of 47 transferring out of the program).  From student feedback surveys, 92% of the students were very satisfied with the program and the instructors.
II. MANAGEMENT
Strength 2
SSL student and employee files were very well organized and were consistent, up-to-date, and the team found that it was easy to navigate the filing system. This enabled the team to complete refund file review, personnel file checklist, and student academic progress in a most efficient manner. Easy accessibility to records and documentation facilitate the smooth operations of the institution.
Strength 3
As evidenced through meeting minutes, faculty and staff interviews, and general observation, all departments of SSL as well as the student body, are engaged in constant and thorough communication, including regular and effective meetings.
III. FINANCIAL PRACTICES
Strength 4
SSL offers scholarships that reward and inspire students to excel in their studies and attendance. The team spoke with five scholarship recipients from last session (who are using their awards towards this session's tuition.) The students enjoy being recognized for their grades and attendance.  SSL reports that it has raised student consciousness towards being on time and studying hard.
IV. CURRICULA
Strength 5
SSL faculty with supervision from the Academic Director have consistently detailed and organized lesson plans along with syllabi made readily available to the team during the visit. Each instructor has a binder for each course taught which contains the entire semester's plans with exercises mapped out for.
Strength 6
SSL faculty have consistently detailed and organized lesson plans along with syllabi made readily available. Each instructor has a binder for each course taught which contains the entire semester's plans with exercises mapped out for the eight weeks for each course. The Academic Director provides the faculty with core lesson plans and then each teacher has the flexibility to tailor that lesson plan to incorporate additional planned class activities and supplementary materials.
Strength 7
SSL meticulously conducts curricular reviews bi-annually and makes revisions that best serve their student population as well as their mission to prepare learners for an academic environment in the USA. The curriculum review process includes all shareholders in the institution: students, faculty, and academic management. The team evidenced extensive documentation of the process and found it to be regular and effective.
V. INSTRUCTIONAL DELIVERY
Strength 8 
The SSL teaching staff is comprised of an impressive group of individuals with strong educational and teaching backgrounds. Both classroom observations and student focus groups attested to this fact. The Academic Director who also teaches at all levels was especially beloved by the learners. The instructor who has been at SSL for almost 10 years is equally admired by SSL students including ones from other programs who come to her for TOEFL preparation as her reputation has traveled far and wide. The newest instructor is also working at the local college and is thus a most valuable asset and resource for how the SSL curriculum prepares graduates for university study and American life. The team observed different instructors teaching at all levels in different skill areas. This strategy enables ESL students to become familiar with as many different speaking voices and teaching styles as possible. All instructors were adept at classroom management. Students and the team observations provided ample evidence of the excellent quality of instruction.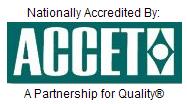 [/vc_column_text][/vc_column][/vc_row]